We're Ready For Global Growth
Description
Dear customers, partners and colleagues,
I'm Jeremy Walters, CEO at Paragon. Welcome to the first in a series of regular updates from me, in which I'll be keeping you up to date with our business and our strategic direction.
Since I became CEO of Paragon, we have developed and implemented a plan that will continue our trajectory into new, exciting markets and prepare us for further growth. A key part of this plan has been the rebranding of our business, changing from Paragon Customer Communications to Paragon to reflect that we operate in the business services sector. In addition to this, we have also enhanced our leadership team with the appointments of Martin Edstrom as the new CFO for Paragon and Jim Hartshorne as CEO for the UK, Ireland and Luxembourg region.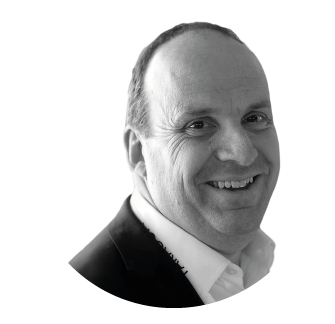 Description
Inspired by the hundreds of transformation projects we deliver for our customers every year, we will now adopt the strapline of 'Business Services Transformed'. We made this change to be clear about the broad range of solutions and services that we deliver for our customers across all regions. I'm really proud of the coordination and collaboration from the teams across Europe who communicated the rebrand, both internally and externally. It was fantastic to see.
My leadership teams and I are focused on our growth strategy, with the aim of doubling our business every three years. This will be achieved by extending the services we provide in our existing regions, while also expanding into new geographies. In all our regions we are very grateful to our customers for the great partnership approach they have with Paragon, and we thank you all for that. We look forward to building new capabilities and innovations to benefit all our customers.  
As we develop, we're thankful to our great people and the role they play in delivering for our clients and partners. Every day, they demonstrate how working together enables us to achieve what we have over the last few months. Now we must all continue that collaboration to fulfil our customers' ambitions and support them in delivering 'Business Services Transformed'.
I would also like to welcome our newest employees to Paragon, following the recent acquisitions of MINC in our BeNe region and Canon France Business Services (CFBS) in our Western Europe region. We are delighted with these new acquisitions, and I would like to thank once again the regional teams for securing these business partnerships.
I have really enjoyed visiting new sites, as well as continuing to visit those that are more familiar to me across all our regions. I'm energised by the determination and customer-focused mindset of our people, and their commitment to deliver the best possible solutions and services for our customers.
As such I would like to say a massive thank you and highlight the contributions of all our people. They are what makes Paragon special – nothing this business achieves is possible without the contribution of everyone who works here, whatever their role.
As a business, we continue to create an environment to enable our people to fulfil their goals. This can be seen in our investments across our regions. Structured initiatives such as our European Leadership Development Programme and our Young Paragon Network are testament to this investment. In addition, our Reverse Mentoring Programmes, our Women's Network and our broader diversity and inclusion initiatives are shaping Paragon to become an employer of choice.
I would like to thank our customers and our people once more for positioning our business for future growth. Growth can only be achieved by true partnerships with our clients and the dedication and expertise of my colleagues at every level of our organisation. We have brilliant people in key positions, and we are moving into new growth markets with a reputation for transformation and exceptional service that will support our clients' continued success at every stage.
 
In the coming weeks, our CFO Martin Edstrom will be publishing the first in a series of regular financial updates, sharing details of our key financial highlights.
Thank you.
Jeremy Walters
CEO | Paragon